Less than two weeks ago, on Feb. 17, Madison reached its annual climatological amount of snowfall — 51 inches — with a 5.2-inch fall. This is yet another wrinkle in what has been a very unusual winter.
Almost everyone remembers the early snowfalls of late October and early November that delivered a total of 16 inches of seasonal snowfall by Nov. 11. Perhaps forgotten, however, is the seven-week snow drought that followed, with the next 1-inch snowfall — 1.5 inches to be exact — finally arriving on Dec. 30.
An unusually snowy period followed, beginning on Jan. 10. From that day until the end of February, 35 inches of snow fell — nearly a foot more than the normal 24 inches for that interval each winter.
The Jekyll and Hyde nature of this past winter is also reflected in the temperatures that started out 5.2 degrees below average in November and then soared to 7.0 and 7.3 degrees above normal for December and January, respectively. The recently completed February was almost exactly normal.
Hemispherically, the areal extent of the 23-degree air about 1 mile above the ground registered its third-lowest value seasonal average in the 72-year record. So, the relatively mild winter we experienced here in Madison was enjoyed by a large number of other locations around the Northern Hemisphere this year.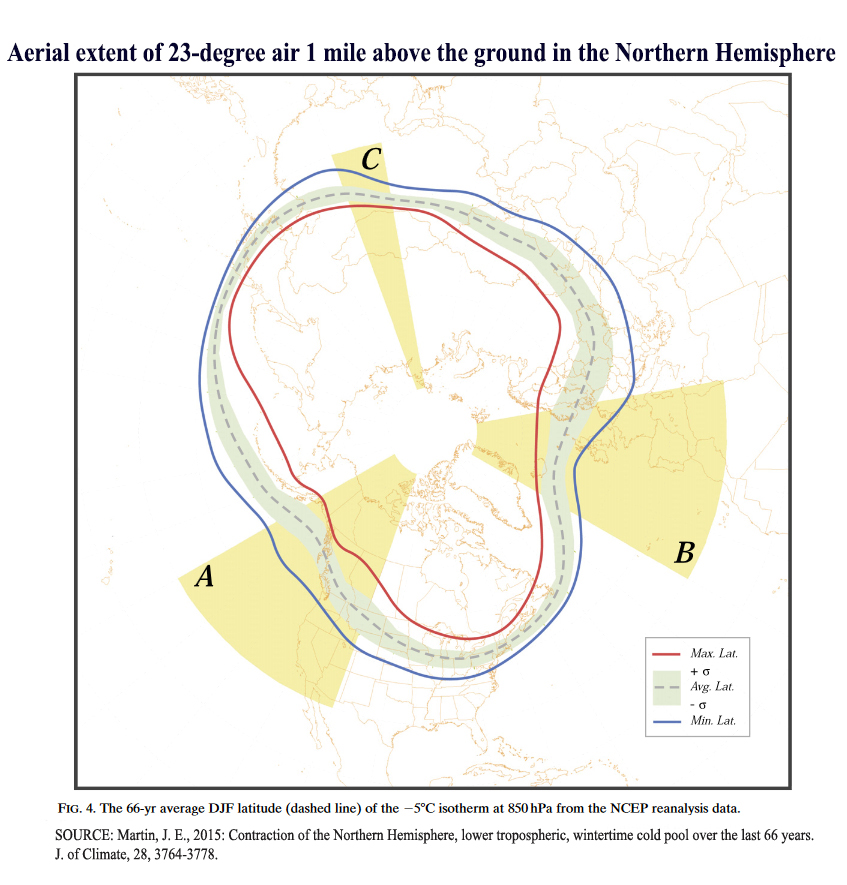 Looking forward, March averages 8 inches of snowfall, while the daily high temperatures rise from an average of about 38 degrees at the start of the month to near or just above 50 degrees by its end. While there is no guarantee that March will treat us equally kindly, even if we have a cold March it will have been a relatively easy winter when it finally does end.
Steve Ackerman and Jonathan Martin, professors in the UW-Madison department of atmospheric and oceanic sciences, are guests on WHA radio (970 AM) at 11:45 a.m. the last Monday of each month. Send them your questions at stevea@ssec.wisc.edu or jemarti1@wisc.edu.