The last half of October has been a bit cooler than normal, and there is a real chance we will see our first accumulating snow of the season this week.
Overall, the chances for snow are relatively slim in October — only one in 10 Octobers has a day with more than 1 inch of snowfall.
Many of us recall that last Oct. 20 we had a period of moderate snow that dusted the ground for a short time in the afternoon.
Because the ground is still usually very warm at this time of year, much of the snow that falls in October does not stick around, and even on the snowiest October day in the past 80 years (Oct. 26, 1997, when 3.8 inches of snow fell at the Madison airport) very little remained on the ground during the next couple of days.
Starting tonight, it appears that we may have snow in the air for a good part of the week, at least on an intermittent basis.
It is unlikely that we will see accumulating snow, but it is not impossible that trick-or-treaters will be dodging snowflakes Thursday night.
Current medium-range forecast models suggest a more substantial threat of accumulating snow coming at the end of the weekend.
Even if that threat turns out to be exaggerated, it does look likely that the end of this month and the beginning of the next will be colder than normal. Thus, it is safe to say that early winter has arrived.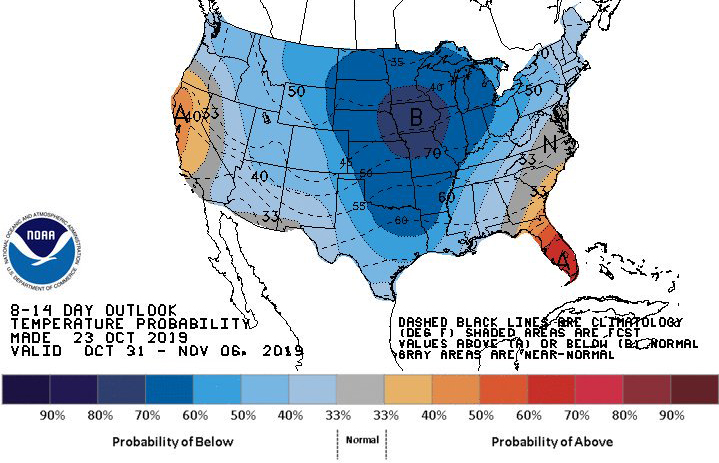 Steve Ackerman and Jonathan Martin, professors in the UW-Madison Department of Atmospheric and Oceanic Sciences, are guests on WHA radio (970 AM) at 11:45 a.m. the last Monday of each month.