The recent winter storm that affected large portions of the United States just days before the Christmas holiday was remarkable in a number of dimensions.
It was an example of a "bomb cyclone" which simply means that the rate at which its central pressure dropped — about 2.5% in a single day — was extremely unusual. Even though a 2.5% change in central pressure does not sound like very much, it was responsible for revving up the extreme winds that brought wind chills into the minus 30s and ground blizzard conditions to a large portion of the Great Lakes states on Dec. 23.
In addition, this particular storm was the agent for delivery of an extremely cold Arctic airmass in its wake — dropping the temperature in Madison to minus 12 on the morning of Dec. 23. Since it subsequently only rose to minus 3 for that day's high, the daily average temperature of minus 7.5 that day ranks as the seventh-coldest December day in Madison since 1939.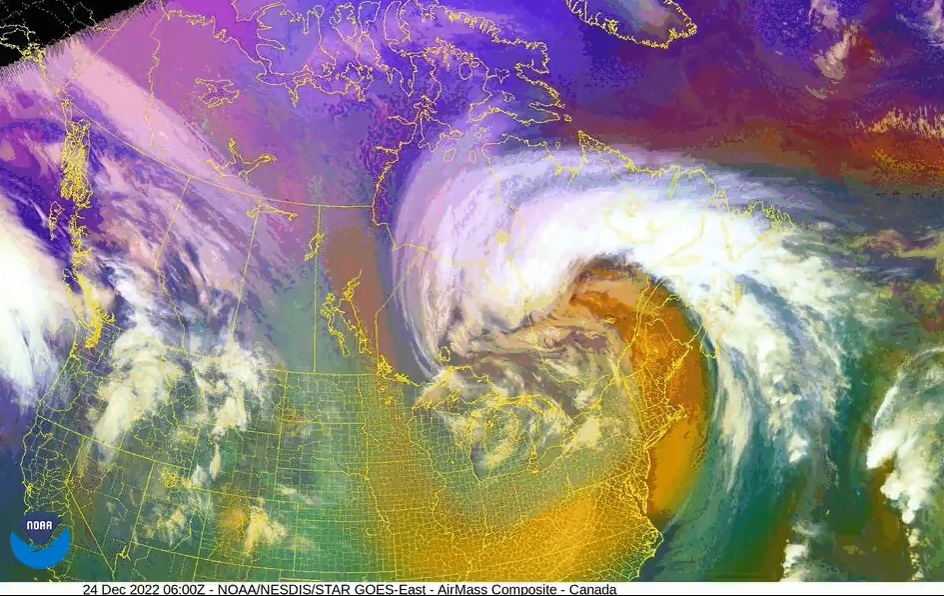 Another aspect of the storm that was noteworthy was the remarkable degree of accuracy surrounding its prediction. Though there was some change in the days leading to the event, the forecasts for ground blizzard conditions, quite light snow amounts (Madison received 3.7 inches total), and desperate cold were fairly well locked in by Monday afternoon — three-plus days prior — at the latest.
This is a triumph of modern science that often goes unheralded. The combination of unceasing progress in theoretical understanding of the atmosphere, computer science, observing technologies (especially satellite observations), and data science over the past 50 years have led to stunning advances in predictive skill.
Though it is still true that forecasts are not 100% accurate, it is beyond doubt — even in the heart of the most ardent skeptic — that accurately painting the complexion of a future meteorological event days in advance has become the rule rather than the exception.
Steve Ackerman and Jonathan Martin, professors in the UW-Madison department of atmospheric and oceanic sciences, are guests on WHA radio (970 AM) at 11:45 a.m. the last Monday of each month. Send them your questions at stevea@ssec.wisc.edu or jemarti1@wisc.edu.